Seven Liberal Arts and Sciences
Capturing nature in photographs to understand our own spiritual being
Hello, once again, my brothers and friends. Over the past 17 years, I have had the honor and pleasure of being asked to be part of many of my Lodge's investigation committees. The one common concept about Masonry that I bring to all of Adonai Lodge 718's petitioners is that if you travel if you seek out other Brothers, you will meet people you would never have met not for joining our amazing fraternity. With that said, I would like to introduce VW
Erik LaMarca
, one very talented Brother to Craftsmen Online's followers.
Bro. LaMarca is a dual-member and Past Master of Shakespeare Lodge 750 and Kosciuszko Lodge 1085. He also served as an Assistant Grand Lecturer in the First Manhattan District of the Grand Lodge of the State of New York. He is also a Past Monarch of Azim Grotto and a member of Mecca Shriners. Brother Erik is a self-described "photographer of unique, experimental, and abstract art." He is a self-taught photographer who captured his early images on his iPhone 11. He has evolved into a very talented artist in his craft. Bro. LaMarca is a member of the Solas Studio family who has earned the praise of critics and has been named the Artist of the Week by Abstract Photography and Photographic Artistry Group.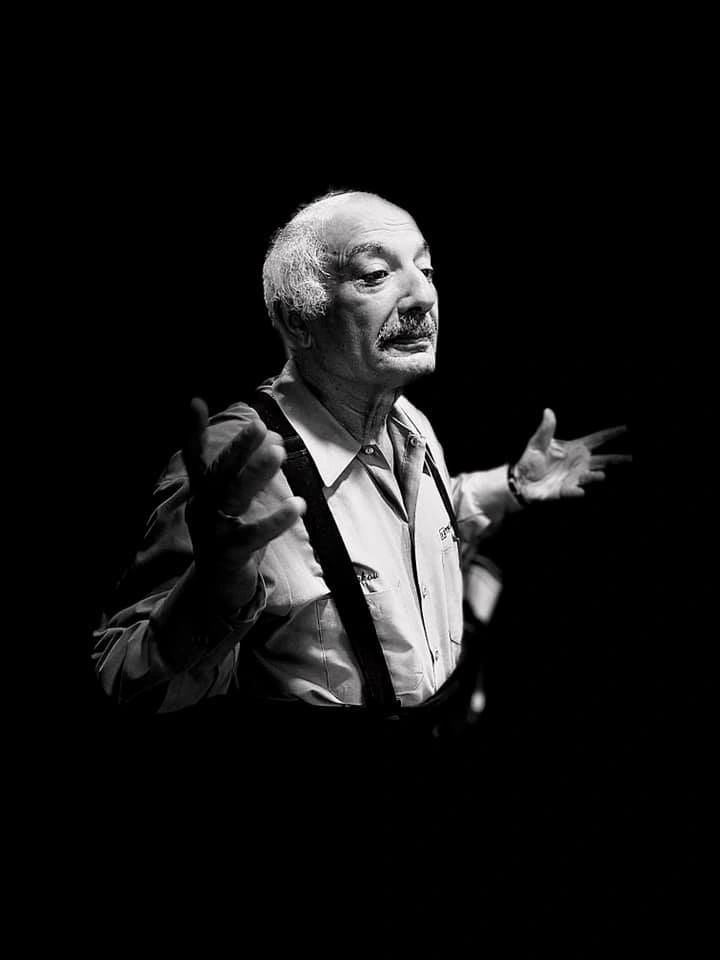 This April, Bro. LaMarca's art is part of the "Revelation Sight through Symmetry" exhibition at Solas Studio. You can make an appointment to see his display at the Flatiron District studio in Manhattan by clicking here. The more l reviewed his art, the more I was truly inspired by Erik's eye for symmetry and order. Being an amateur photographer myself, I have always appreciated how much skill goes into finding that perfect moment in time to capture a photograph. One great example of this is a candid shot of one of his co-workers, Yakov, while in the breakroom at his usual vocation.
His ability to capture emotion and convey the feeling/story with his art is some of the best I have seen in my life. His self-discovery of angles, balance, and truth in everyday objects and places comes out of his art in every photo. Since joining Freemasonry, Bro. Erik realizes that darkness is not a negative aspect to fear; it is a starting point at ground level on which to build on. It is a starting point to challenge yourself, dare yourself to subdue your passions, and move to greater light in your everyday life. Erik also realized when you truly realize the above, you can elevate your ambitions and see all the beauty the world has to offer.
I hope that you have enjoyed this glimpse into Bro. Erik LaMarca's art and I would suggest that if you are in the NYC area, you make an effort to see his gallery showing to support our Brother. I also hope that whether you are a Freemason or not, this article gives you a little inspiration to get out (even if it is only on a digital platform) and meet people from completely different circles of life from your own. People always ask me why I became a Freemason, and I always respond with the same answer. I joined the oldest, largest, and most exclusive fraternity in the world to make the world a little smaller.
Written by WB Anthony Prizzia
Adonai Lodge #718
Member of Cyprus Shrine, Oriental Shrine, Ulster County Shrine Club, Valley of Albany A.A.S.R, Poughkeepsie Chapter 172, Poughkeepsie Commandery 43, Royal Order of Scotland.