"We have a great collection of records. You can read about how Masons in our area suffered during the Morgan Affair, how Lodges conducted business during that time."
Central New York is rich with Masonic history. Most Freemasons are aware of the Masonic Care Community (MCC), the home of senior care and independent adult living. The sprawling grounds of today had humble beginnings, originating in 1893 as a promise to provide a home for the care of Masons, their wives. widows, orphans, in Utica, New York. Those grounds are also home to the Masonic Medical Research Institute, our state of the art, world-class facility that is innovating the study of cardiovascular disease to sudden infant death syndrome.
Hundreds of visitors flock to the MCC on St. John's Day in June for a grand celebration of Freemasonry that includes live music, parades, craft fairs, and of course, plenty of food! For fans of Masonic History, Bro. Rocco J. Garro is extending an invite, within walking distance to the Utica Masonic Temple. Bro. Garro has been active in the community since moving to Central New York from New York City in the mid-1980s. As we began our conversation on New York Masonic History, Bro. Rocco spoke to the diversity of the Temple buildings events from car shows, to Lodge meetings, to recently hosting the Utica Philharmonic rehearsals.
Our discussion focused on how the Utica Temple has become the holding place for Masonic history that, without proper care, could be lost to time. Bro. Garro described, "When lodges go dark, the items go to Grand Lodge and somehow end up on the campus of the Masonic home in Utica." That's much different than what I had imagined. I was picturing a giant storage facility like the closing scene in "Indian Jones and the Raiders of the Lost Ark", minus Harrison Ford, naturally.
Bro. Garro brought me back to reality. "In many of these buildings, vintage Masonic items are boxed up and, if not sent to Grand Lodge, end up at estate sales or auction houses." The other concern is that without proper handling, the collection would accumulate over the years. This gave the Utica Temple Association, which owns the Temple building, the idea to transform part of the building into a museum and education center. "The trustees also had the idea to reach out to Lodges that had historical items to see if they would like to have their artifacts on display," Bro. Garro added.
The history of the Temple building goes back to 1816. Like many original Masonic buildings, it is a living museum. "We have a great collection of records. You can read about how Masons in our area suffered during the Morgan Affair, how Lodges conducted business during that time." If you visit, make sure you ask about degrees and ritual changes until the mid-1840s. While America saw the birth of the "Anti-Masonic Party" and the first third-party presidential candidate (a former Mason, William Wirt), Utica was benefiting from the Erie and Chenango Canals and the New York Central Railroad. The area's infrastructure became the worldwide hub for the textile industry, producing a diverse population that remains today.
Utica, like many parts of New York, enjoyed the boom from business and immigrants but also suffered when the economy shifted downward in the 20th century. Bro. Rocco detailed how, through the well-kept records, "You can see from their books when Masonry was at its height, the type of men who were members and what Lodges were doing in a city like Utica that was growing by leaps and bounds." He shared an example of how members were asked to contribute to the Lodge beyond their annual dues. "For example, back in the 1820s, members were required to pack water when coming to Lodge or required to bring coal!"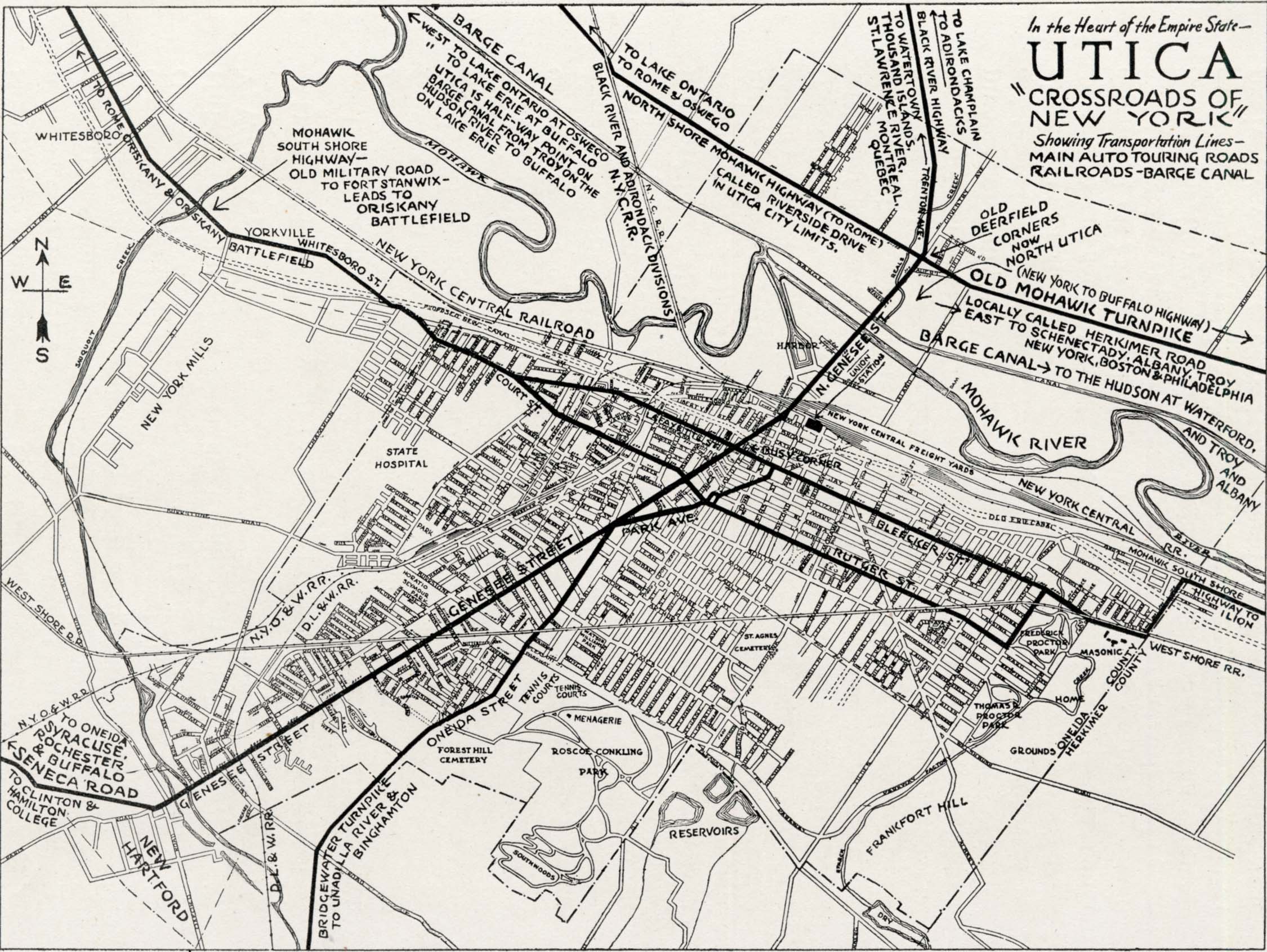 Whether you make arrangements for a tour during St. John's Day, as a stop while passing along to Buffalo or Albany, or a day trip — the building is always open to the public. The Temple is featuring a display of items from the Shriners Hospital and the Shriners' Circus. The key point is to let Bro. Rocco know you are coming so he can give you a personal tour. "I'm happy to be your guide. We want to make sure we continue to have a play for history to live for the years after it was made."
To arrange a visit, please call ahead at 315-734-1545
Article written by Bro. Michael Arce, Editor-in-chief of Craftsmen Online
Know a place?
Is there a Masonic building or historical site that we should profile in an upcoming article? Let us know!